Socks at Half-Mast
Saturday was a good day. I was very wrong about my prediction of us losing and I'm very happy about that. In fact, Charlotte were...dare I say...a really good team on Saturday. I mean, look at these stats:
CLT vs RBNY stats, via MLS
Charlotte out-possessed, out-shot (both total and on target), out-passed, out-tackled, and out-cleared RBNY. Charlotte having more possession than RBNY isn't a surprise, as New York doesn't prioritize it. However, unlike the cup game, Charlotte didn't allow possession OR shots. In the cup game, RBNY had only 36% of the possession, but had a whopping 17 shots during the game (4 on target). Compare that to Saturday, where we held them to half that number.
Speaking of shots, take a look at these:
Shooting breakdown, SEA vs. CLT, via MLS
Shooting breakdown, CLT vs. RBNY, via MLS
xG chart, CLT vs. RBNY, via MLS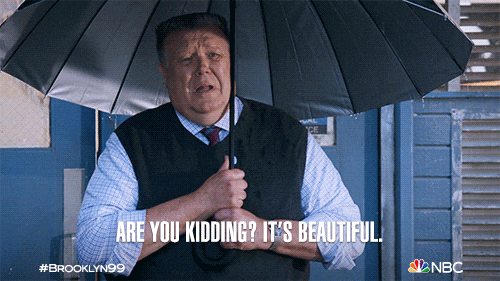 We'll start with the shooting breakdowns. Charlotte had 11 shots in both games, but look at where they are coming from Saturday compared to the Seattle game. Almost everything against Seattle was outside of the box (read: low, low, LOW percentage shots). Meanwhile on Saturday, Charlotte is "keeping them honest" with some outside shots, but most of what we are doing is working the ball inside the box to get shots. Moreover, these are fairly central shots, which means we're giving ourselves a bigger target to work with.
Looking at the xG chart from Saturday, we can't ignore Jones' goal which had a ginormous xG of 0.9. However, I would argue that is a HUGE bright spot: I can't think of a time when we've created such a clear cut chance. Moreover, we had xG's of 0.5 (Shinyashiki's miss in the 80th) and 0.3 (Ríos' miss in the 84th).
A lot of the first half shots were not high percentage shots--Bender's goal was only 0.04 xG--but the cumulative effect of them is something we've rarely seen from this team. Only in the Vancouver game, when we also had a team xG of 2.1, have we gone over 2 in our xG. Most of the time we're close to 1.0. In terms of individual shot xG, the Vancouver game had more shots of (relatively) higher quality, but nothing close to Jones' chance. Also, this was only the second time all year we've held a team to under 1.0 xG of their own (Colorado at 0.6 xG was the other). I don't think it's a stretch to say this was our most complete game of the year, at least in league play.
Our passing network shows some interesting things. The first one is from the Seattle game (MAR's last league game). The second one is from Saturday. As a reminder, passing networks will only show us what a team is doing in possession. Against Seattle, we struggled for possession (only 43%), whereas against RBNY, we dominated it. This is important context to keep in mind.
Passing network vs. Seattle, via MLS
Passing network vs. RBNY, via MLS
It's too early to make any definitive conclusions about how Lattanzio is going to set this team up to play, especially since we were missing our two DPs. It's fun to speculate nonetheless.
Obviously, we were a lot more narrow on Saturday than against Seattle. A variety of factors could lead to this, including opponent-specific tactics, personnel, and, yes, managerial change. The "narrowness" of the team may continue or it may not; more time under Lattanzio will tell.
There are still some constants we see. For one, Bronico's positioning is basically the same, as he is stationed at the bottom of the center circle. Bender is also pretty similar to where he was against Seattle--he's a little more inside, but not much. Makoun/Walkes have stayed in a similar position and the fullbacks are both similarly positioned in each game.
Big changes include Corujo dropping a bit deeper to create a flatter back 2, both wingers playing more narrow (with Shinyashiki playing really narrowly), and Titi playing very much behind the striker (compare Titi's positioning with Alcívar's versus Seattle).
This leads me to a few "wonders" and thoughts I have from these networks (most of which can't be answer because, again, it's been one game under Lattanzio):
That was Ortíz's best game, right? I honestly didn't delve too much into the stats for him, but the feeling I got was that he played well.

Is Afful getting playing time because of his ability to better connect with his winger? The difference is stark between him and Lindsey and their ability to move the ball up to Gaines. Afful is also showing he can bypass the winger and go direct to the striker.

Will we continue to see Corujo be the one to move the ball to the RB, rather than Bronico? It's not a huge difference, but against Seattle, it's Bronico who is getting the ball out wide, not Corujo.

Speaking of Corujo, I think it's fairly obvious that he's not trusted to be the primary distributor from the back. Playing with Makoun and now Walkes, he is clearly the second option. This doesn't surprise me because, from my eye-test at least, I don't think distribution is his strength. At the end of the day, it doesn't need to be either because if we can pair him with a CB partner who can distribute, it leaves Corujo free to do what he does best: seek and destroy.

Regarding Walkes, I thought he was good. Again, I didn't dive into the stats for him, so I'm basing it on my feelings from watching the game in the stadium. The network shows that he was vital in our play from the back. He's receiving a ton from Kahlina and then showing a strong connection to 3 players: Corujo, Bronico, and Mora. I've seen some criticism of him, though, so I may have missed something. I would caution anyone against being overly negative about him. He's had very few minutes this year and needs a good run of games before we can decide what he is.

Mora was good again defensively, but I still struggle to see him as a starter. With the play of Walkes, I wonder if we see Fuchs as a fullback again? Or is Walkes' performance a preview of what Lattanzio is going to want from Fuchs in that position? Mora as a defensive sub for Fuchs (or a CB with Fuchs going inside) around the 70-75th minutes would be ideal to me.
I don't want to get too carried away with what I saw on Saturday, but I'm excited. My biggest hope moving forward is that we can start picking up points on the road. We've been dominate at home (at least in terms of getting points, if not always in the actual play), but we won't be perfect. Without picking up a few wins and getting quite a few more draws on the road, I don't see how we make the playoffs. There are only 4 other teams who are winless on the road this year: Toronto (12th in the East), Colorado (10th in the West), San Jose (13th in the Wes), and Kansas City (14th in the West). It's not exactly illustrious company we're keeping.
It's not technically impossible to make the playoffs without winning a road game as Columbus did it in 2020. But of course, COVID played a significant part in that season. Columbus only had 10 road games that year, compared with 17 last year. Since 2018, they're the only team to make it to the playoffs without winning a road game.
It really seems like you need at least 3 road wins in order to make the playoffs. Only twice since 2018 have teams made the playoffs with fewer than 3: in 2018, DC made the playoffs by winning 1 road game (they drew 7 times on the road) and last year, Vancouver made the playoffs with only 2 road game wins (they drew 10 times on the road). As you would imagine--and as DC and Vancouver show--if you're not going to win your road games, you have to draw a lot of them. And you can be a good team doing that! For instance, last year, Philly was 2nd in the East, but won only 3 road games. They made up for that poor winning record by drawing 9 on the road.
With Charlotte being tied for the league lead with 6 home wins (NYCFC is the other), Lattanzio's ability to deliver better results on the road will make or break this year. In general, we just need to start turning these losses--both at home and on the road--into draws. If we can do this, we should find ourselves in a good position to make the playoffs. That's obviously easier said than done.
Finally, I personally don't care about road performance: win/draw with good football or win/draw ugly, it doesn't matter to me (at least in an inaugural season). Save the expansive and beautiful play for the home supporters if necessary; just start getting points on the road however you can. If the attacking threat showed on Saturday is a sign of real improvement in this area, we should start getting some positive road results soon.